*Party Rental Pricing
| | | | | |
| --- | --- | --- | --- | --- |
| 54×54 Linen |  $6.00 | | 108″ Round Linen |  $11.50 |
| 72×72 Linen (Topper) |  $6.50 | | 120″ Round Linen |  $12.50 |
| 60×120 Linen Banquet |  $8.00 | | 132″ Round Linen |  $13.50 |
| 65×140 Linen Banquet |  $8.50 | | 8′ Box Cloth |  $13.00 |
| 72×120 Linen Banquet |  $9.00 | | 8′ Skirt |  $9.50 |
| 90×90 Linen |  $9.50 | | 13′ Skirt |  $13.50 |
| 90″ Round Linen |  $10.00 | | Napkins |  $ 0.50 |
| 90×156 Linen |  $13.00 | | | |
*Prices are for party rentals only! Those in need of weekly rentals, please call for prices.
Color Chart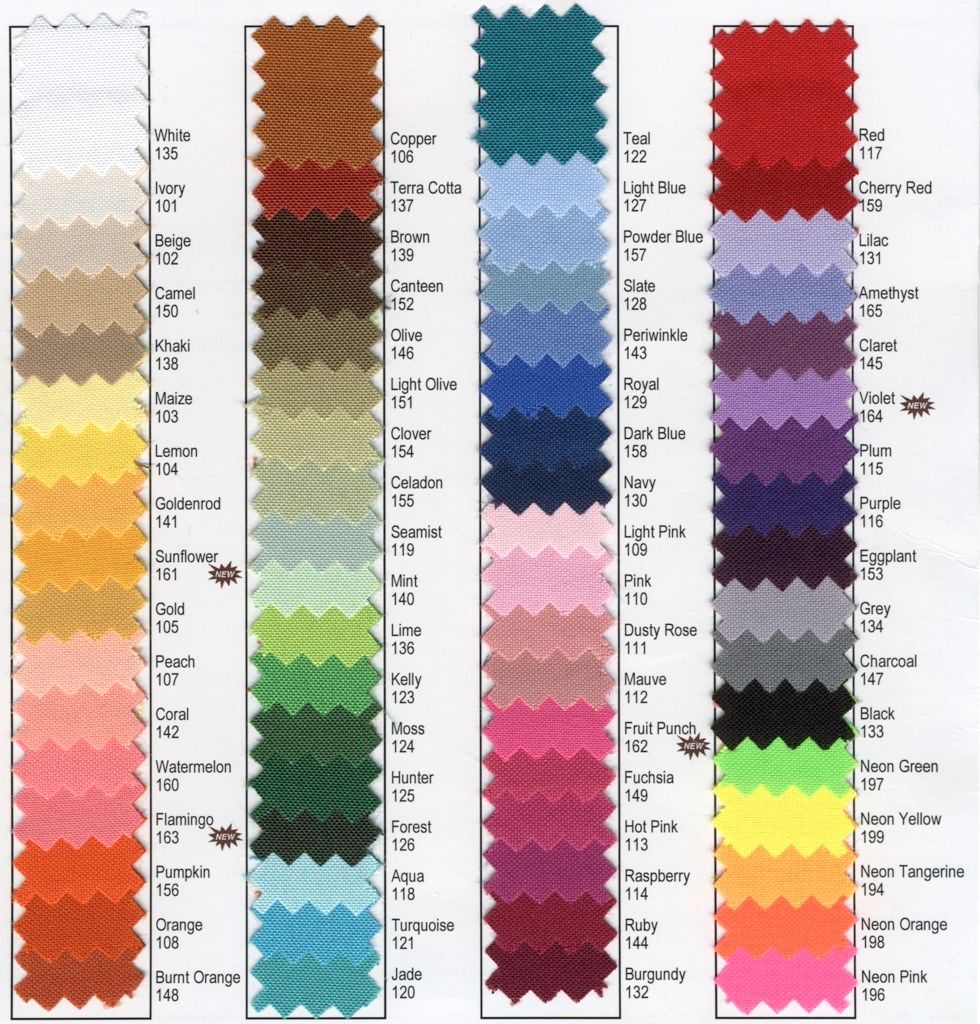 One-on-One Appointments
When you're ready, simply give us a call at (570) 524-9839 and ask for Carlis or Barb. We'll set up a one-on-one appointment with you to discuss your wedding's theme, colors, layout, and venue. Don't worry about the details — we've helped hundreds of brides and we're eager to help you!